Crushers and Rotary Machines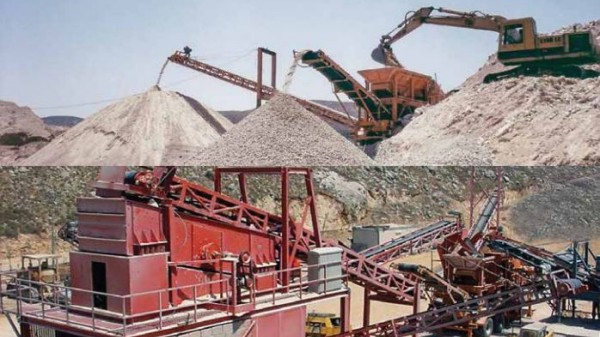 Diversified services; Unvarying quality
Yamen owns various types of crushers which operate in Kfour - Nabatieh Area based on granted licenses and deliver high quality durable aggregates:
Vertical Crusher (Dragon SBM Crusher)
Cone Crusher (Lokomo)
Mobile Rotary (Kleeman & Reiner )
Jaw Crusher (Brown Nordberg Lenox)
The consistent geology of Kfour produces aggregates rated at the highest quality. This makes it ideal for concrete and asphalt production which demand high quality raw materials as well as for the use in high specification construction highways and marine projects.
The quarries operate to the highest international standards, utilizing advanced techniques. These advanced techniques make both the plant and equipment run efficiently, ensuring the production of high quality products. From start to finish, our processes are conducted in-house to ensure total customer satisfaction in:
• Analyzing the quality, physical and chemical characteristics of the rock
• Segregating material depending upon the size
• Crushing material with advanced machinery
• Checking that material meets our customer's specifications and requirements
• Loading and transporting.
Our products are continuously being improved to better meet the demanding requirements of our customers. We regularly carry out tests on random samples at all stages of production. Strict environmental controls at every stage of the process ensure that disruption to the natural habitat and wildlife is minimized.